SOFTLY DOWN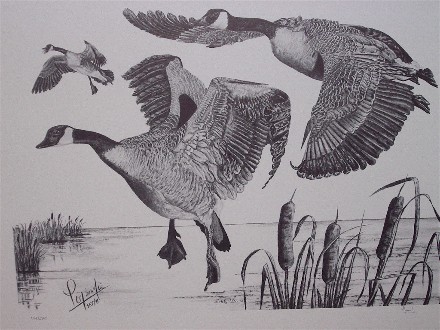 "Softly Down" is a print of an original charcoal painting by Verne Lozinksi, a local Winnipeg artist.
This 23" X 29.5" print is available for purchase as a fundraiser for
Prairie Wildlife Rehabilitation Centre.
Over 96% of proceeds go toward helping injured and orphaned wildlife at PWRC. This Canada goose
Limited Edition Print
comes with a
Certificate of Authenticity
and a small black and white print of a marsh.
$45 Canadian Dollars
If you'd like to support PWRC with a purchase of this gorgeous timeless print, please
CLICK HERE
for purchasing information. You may also contact Love Canada Geese for more information:
love4canadageese@gmail.com
LIST OF PAINTINGS
HOME
SUPPORT LOVE CANADA GEESE