HAPPY FAMILY
An Acrylic Painting by Ron Refsland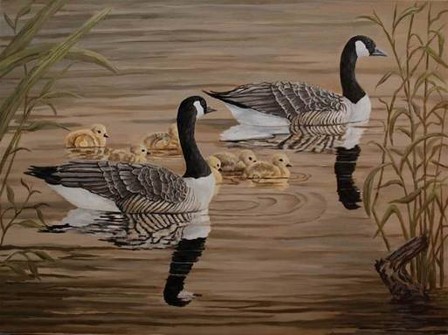 Geese parents enjoy a swim in the lake with their goslings.
RON'S BIOGRAPHY, IN HIS OWN WORDS
My dog, who takes me for a two mile walk each morning, gives me the pleasure to observe and photograph the geese at three big ponds that we pass.
Living in West Virginia gives me the opportunity to photograph wildlife in different seasons.
LIST OF PAINTINGS